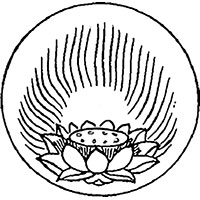 Date :
lundi 11 novembre 2019 (19:00 -20:30)

Lieu:
Centre de méditation Shambhala de Montréal
Enseignants :
Jim Wagner & Christine Guest
Pour débutant.es
Voir Apprendre à méditer (mardi soir en français)
The practice of meditation is thousands of years old yet still remains relevant. It offers a valuable tool that helps to navigate in a sane way through the fast pace and complexity of modern life. Scientific research has proven the benefits to mind and body.
Shamatha meditation, which means "calm abiding" is one of the simplest forms of sitting meditation and mindful attention to breath and body. Through our attentive presence, we become familiar with the content of our thoughts, emotions and feelings, without passing judgment. When we stop struggling with ourselves, our mind can relax.
The Montréal Shambhala Centre offers Learn to Meditate, two monthly sessions in French and one in English, as well as a follow-up for those who wish to engage deeper in meditation. Learn to Meditate sessions include full meditation instruction, a presentation of the Shambhala Centre, time for discussion, and refreshments.
Prochaines sessions en anglais en 2020:
Tuesday February 11 / Monday March 9 / Tuesday April 14 / Tuesday June 9.