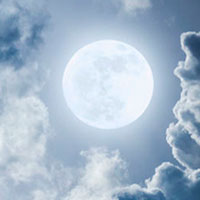 Date:
Thursday 27 May 2021 (10:00 -11:00)

Location:
EN LIGNE / online
Teacher :
Marjolaine Robert
Contact person : Martine Remondin
A soothing and poignant practice
---
ZOOM (direct link)
or (ID : 872 6533 3443 / Password 786275)
log in after 9:50
---
A practice that develops our confidence in our intention of manifesting kindness in order to create an enlightened society – a genuinely caring, brave, and gentle community. This is accomplished by invoking the moon of kindness in our heart. The word kindness refers to what is noble in our hearts and feelings, and how we come from the same human lineage (kin).
A sadhana, or "means of accomplishment," is a liturgy or a text for a practice which supports our meditation. Sadhanas are often practiced in a group to enhance our confidence in manifesting specific aspects of Buddhist teachings.
Suggested contribution : $10.
To pay: Offer a donation.