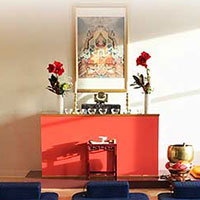 Date:
Tuesday 20 October 2020 (10:00 -11:30)

Location:
EN LIGNE / online
Teacher :
Francesca Dalio
Take a moment to relax, connect with yourself and enjoy the practice of meditation
---
Zoom log in after 9:50:
https://us02web.zoom.us/j/84561421261?pwd=TFAwWTVDbmhLeWtxelVjWlI4WnRGdz09
or (ID : 845 6142 1261 / Code secret : 558903)
---
Guided meditation, silent meditation, discussion and exchanges on different topics.

Open to newcomers as well as to more experienced practitioners, and to people seeking a group practice to support their meditation.
We look forward to meditating with you!
Suggested contribution : $10.
To pay: "Offer a donation".